As an Analytic Broker™, we use 
certified data
 to measure not only the 
risk transfer
 (insurance) costs but also the 
financial leakage
 (indirect costs) and the impact on your financial outcomes.
Every claim has hidden but substantial uninsured costs. These costs include: lost productivity of employees and equipment, disruptions in the workplace, deductible costs, increased insurance costs, and impacts on company morale.
Our team of risk advisors assesses our client's enterprise to find opportunities to improve their results and provide a comprehensive risk management plan focused on leadership and employees' behaviors relative to risk.
Not Your Typical Broker, We Are Your Risk Improvement Advisor – Our Focus Is, Better Businesses And Better Lives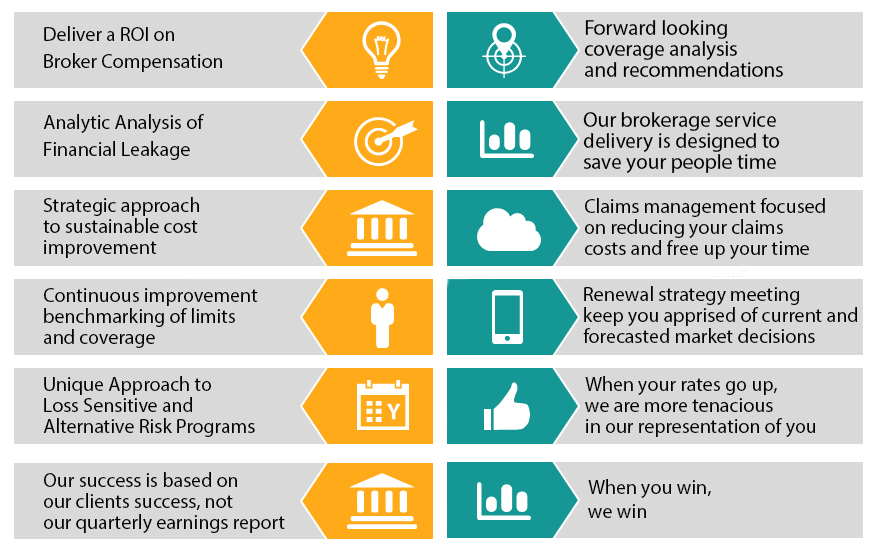 You make important personnel decisions on a daily basis. From hiring new workers to assigning duties, each of your decisions affects employees in a unique way. Although these actions are critical to running your business, they also create exposures that could lead to costly claims by employees or governmental regulators.
Take our Employment Practices Liability Self-Assessment to see how your organization stacks up.
Contact An Expert Commercial Insurance Advisor Now.