This interim guidance is based on what is currently known about the coronavirus disease 2019 (COVID-19). The Centers for Disease Control and Prevention (CDC) will update this interim guidance as needed and as additional information becomes available.
CDC is working across the Department of Health and Human Services and across the U.S. government in the public health response to COVID-19. Much is unknown about how the virus that causes COVID-19 spreads. Current knowledge is largely based on what is known about similar coronaviruses.
This guide provides information about the CDC Business Sector, with recommended strategies for employers to use now. With also planning considerations for a possible COVID-19 outbreak in the US, as well as CDC and OSHA Guidance.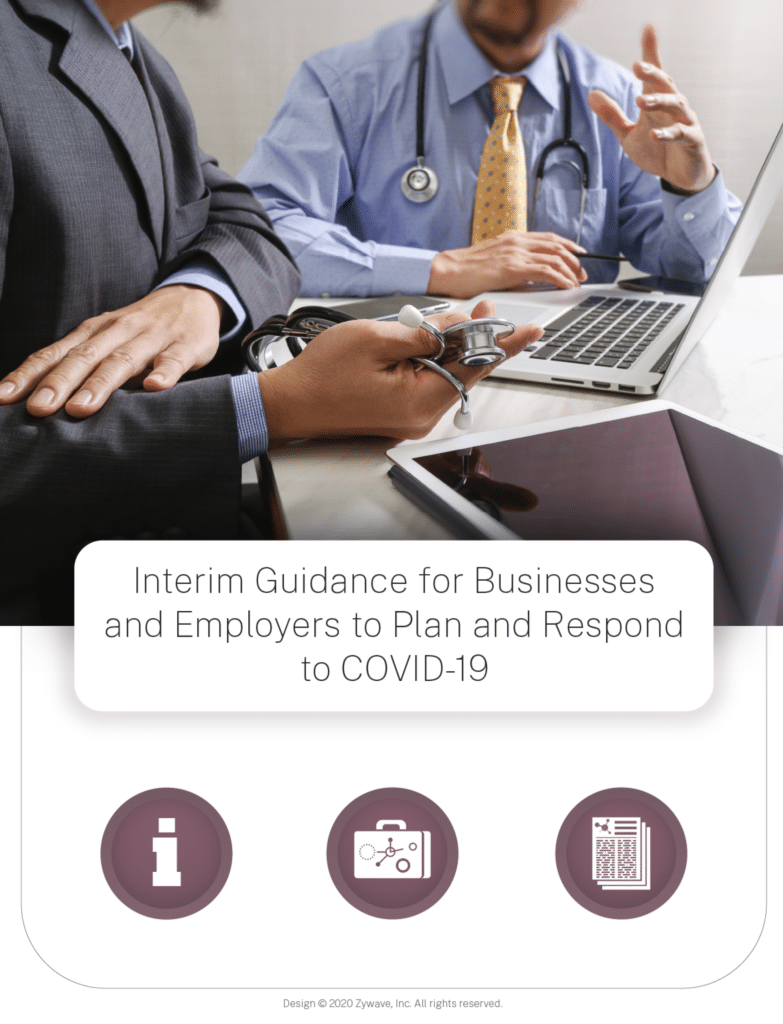 Download the complete "Interim Guidance for Businesses and employers to plan and respond to COVID-19"