23 Mar

Employee Work from Home Guide

This Employee Work from Home Guide provides Best Practices to employees such as setting a designated work area, how to plan and test communications, and making sure your network and work programs are protected.

If you're an employer looking for guidance on how to implement a work from home strategy, our Reseco subsidiary Risk Management Advisors, can help guide you through this process. We are here to provide assistance to your business while you charter these uncertain waters.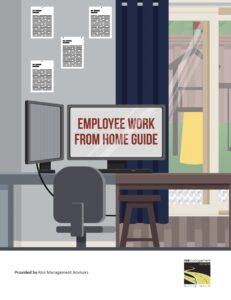 Download a copy of "Employee Work From Home Guide"