The Occupational Health and Safety Administration (OSHA) has been citing establishments for violations related to COVID-19. These citations have resulted in more than $1 million in penalties since the pandemic began.
OSHA announces new enforcement actions weekly. These announcements provide penalty totals and the number of establishments that receive citations. Taken together, these announcements provide insight on how OSHA is enforcing compliance with COVID-19 workplace safety guidelines.
Some common COVID-19 employer citations include failures to:
Implement a written respiratory protection program;
Provide medical evaluations, respirator fit testing and training on the proper use of a respirator and personal protective equipment;
Report an injury, illness or fatality;
Record injuries or illnesses on OSHA recordkeeping forms; and
Comply with the OSH Act general duty clause.
This Compliance Bulletin provides an overview of commonly cited standards that relate to COVID-19 safety and health, and it highlights corresponding compliance issues identified by OSHA during worksite inspections.
Action Steps
Employers are responsible for providing safe and healthy workplaces for their employees. OSHA's COVID-19 guidance resources help employers understand and implement necessary safety and health standards within the workplace.
Employers should refer to these resources regularly to avoid violating OSHA standards.
Enforcement Highlights
OSHA continues to monitor and enforce compliance with workplace safety and health standards throughout the COVID-19 pandemic.
OSHA has issued citations to more than 112 establishments. Additional citations are reported every week.
27 establishments received citations between Oct. 9 and Oct. 15, 2020. The combined total of proposed citation penalties for these establishments is $381,388.
OSHA Resources
OSHA's COVID-19 webpage provides resources to help employers comply with work lace safety and health standards.
This Compliance Bulletin is not intended to be exhaustive nor should any discussion or opinions be construed as legal advice. Readers should contact legal counsel for legal advice. ©2020 Zywave, Inc. All rights reserved.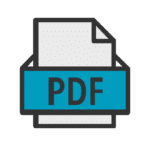 Download a copy of the complete "Employer COVID-19 Failures Lead to OSHA Penalties"